I arrived in Tokyo in October 2019 for the second year of my Master's degree in Public Policy. I had just completed the first year in Paris at Sciences Po.
Tokyo was a great change from Paris. I had travelled in Japan previously as a tourist and could speak basic Japanese. However, actually living in Japan was a completely different experience. In comparison to Paris, which can be traversed in less than an hour, Tokyo was huge and difficult to get my head around. There were so many different neighborhoods and wards, and I had difficulty deciding where to live at first. In addition, there were so many administrative procedures to undertake when I first arrived, such as opening a bank account and registering my residence.
Despite this, it proved easier than I expected with support from the university. With numbers of international students increasing, the university has provided more support for them, such as partnering with banks to streamline the process for students opening banks. The availability of scholarships and financial support for international students also helps a great deal. The friendly and helpful attitude that most Japanese customer service staff have was also a big help (and a big change from France!). Whether at the bank, the ward office, or at the train station, I was able to get by with my limited Japanese as the staff was always patient and understanding and motivated to help me. The university also matches international students with no language ability with Japanese student buddies to help in such situations.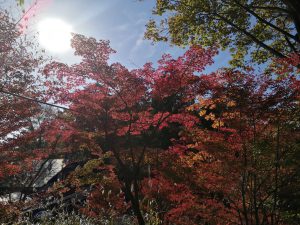 The environment in GraSPP itself was very welcoming. After a year in Europe, I relished the chance to focus on Asia again, both in terms of studies as well as socializing. The student body at GraSPP is very diverse, not just in nationalities but also in terms of life experience, with students ranging from those fresh out of undergraduate studies to mid-career professionals, and with work experience from a whole range of sectors from government to banking to international organizations. Classes were a great experience, with highly qualified professors from both academia as well as the professional world. Relatively small class sizes (10-20) also allowed students to engage in discussion. The facilities in GraSPP were also conducive to learning and socializing, such as a huge study room where you can always find a desk, a lounge to hang out with friends, and a cafeteria with great food! Lastly, GraSPP also offers many opportunities for learning beyond the classroom – I was able to travel to the UK and France for a learning trip on health technology, and also went on a field trip to a solar energy plant for an energy policy class.
At the end of my studies, I leave GraSPP with great memories and connections.