Guest Speaker Seminar: "Recent Developments and Trends in International Finance" by Mr. Shigeru Ariizumi, Director of the Planning and Administration Division, International Bureau, Ministry of Finance (MOF)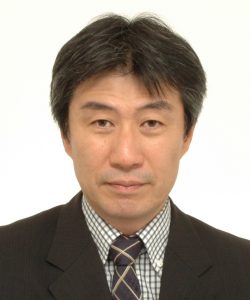 Mr. Ariizumi is currently playing a key role in MOF's International Bureau, which is responsible for formulating Japan's policy for the G7/G20 finance ministers' process. With his ample experience in the public sector, including MOF, JFSA and OECD, he will cover in this seminar recent developments in key policy issues in the international finance arena.
The seminar is organized in conjunction with "Global Financial Regulation" and "Case Study: FSB's Global Financial Policy-Making", and open to all current students.
Date: Friday, June 2, 2017, 14:55-16:40
Venue: Room 710, Administration Bureau Building #2
Language: English
Facilitator: Professor Katsuyuki Meguro
Format: Lecture from the guest speaker, followed by Q&A
All current students can attend this seminar without prior registration.
Speaker's Profile
Mr. Shigeru Ariizumi is currently the Director of the Planning and Administration Division of the International Bureau of the Ministry of Finance (MOF), where he is responsible to oversee the overall formulation of MOF's international finance policies and development assistance policies.
Prior to the current position, he has held various key positions in the Ministry of Finance. He was the Director in charge of the Foreign Exchange Markets Division (2013-2014), which was the third time for him to serve in this Division, previously working as Director of the Office of Foreign Exchange Reserve Management (2008-2009) and Deputy Director (1997-1999).
He has also worked in the Budget Bureau as Budget Director responsible for the Cabinet, Reconstruction from the Great Earthquake and Ministry of Foreign Affairs during 2012-2013.

He also has ample experience on the regulatory front as he served as Director of Banks Division I and Director of Securities Business Division at the Japanese FSA (2010-2012) and was responsible to supervise Japanese megabanks and investment banks as well as foreign financial institutions' branches and subsidiaries in Japan.
He joined the MOF in 1988 and holds a Bachelor's degree (law) from University of Tokyo and a Master's degree from Harvard Law School. He has passed the bar examination both in Japan and in the United States and is an attorney admitted in the State of New York.