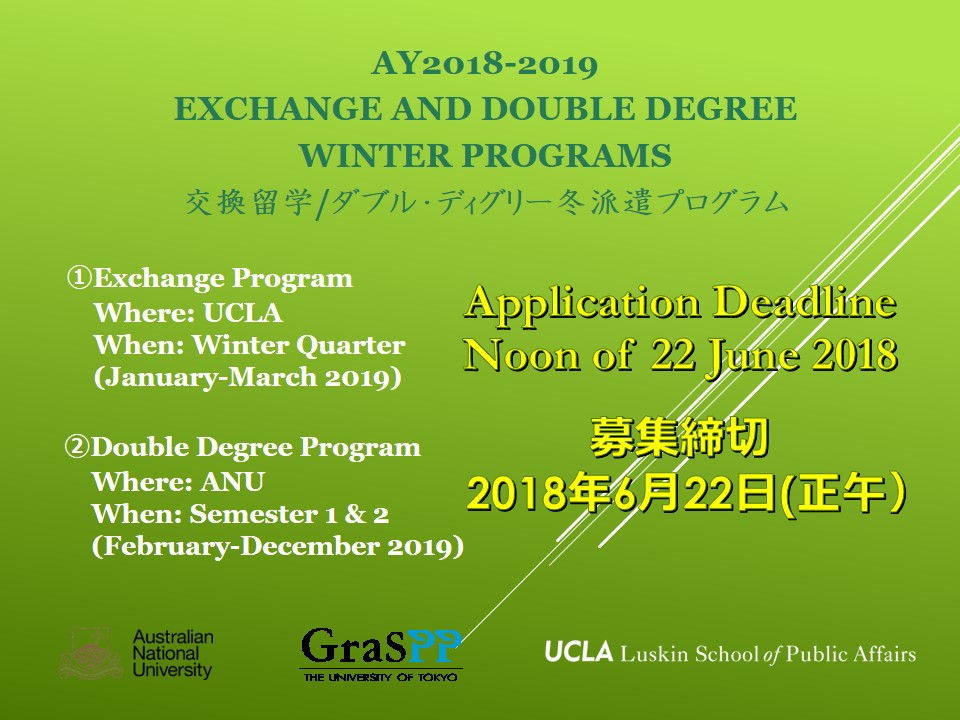 AY2018 Winter Exchange and Double Degree Program is Now Open for Application!
1) AY2018 Winter Exchange Program with UCLA for Winter Quarter (January – March 2019)
2) AY2018 Winter Double Degree Program with ANU for February – December 2019
Application Due: Fri 6/22 by Noon
Please read the application guideline carefully and file your complete application by the deadline.
The application guideline can be downloaded in the following link.
1) UCLA Application Guideline Application Form
2) ANU Application Guideline Application Form
Enquires to: exchange[at]pp.u-tokyo.ac.jp
Exchange Program Coordinator