Education
The APEC Voices of the Future (APEC VOF) scheduled for mid-November has been called off due to the unrest and riots in Santiago and other parts of Chile. We, GraSPP and our student delegates, appreciate the decision, although a painful one, made by the APEC Voices Leadership Council to ensure delegates' safety first even before the President Sebastián Piñera's announcement regarding the cancellation of the APEC Leaders' Meeting. We look forward to sending our delegates on the next occasion when Malaysia hosts the APEC Economic Leaders' Meeting in 2020.
****************************************************************************************************
Five students from GraSPP are going to join young leaders from the Asia-Pacific Economic Cooperation (APEC) member economies in mid-November in Santiago, the capital city of Chile. The APEC Voices of the Future (APEC VOF) is a unique program to bring youth from the 21 economies across the Pacific Rim to give them various opportunities for dialogue with business leaders and policy makers during the APEC CEO Summit and the APEC Leaders' Week. The team visited the Ministry of Foreign Affairs and APEC Business Advisory Council (ABAC) Japan ahead of their departure to gain knowledge about the opportunities and challenges surrounding APEC economies and to seek guidance for the team's successful contribution to the youth dialogue.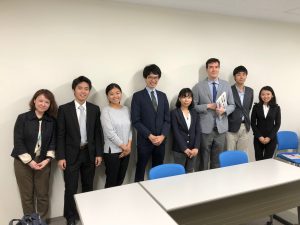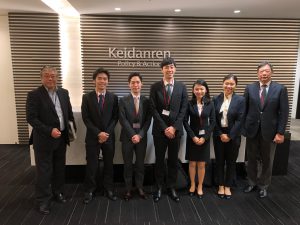 At ABAC Japan on October 9, Messrs. Eiichiro Otsuka and Hiroyuki Nadaguchi gave the team members an overview of the role of the ABAC, the sole official advisory entity of the private sector for the APEC Leaders' consultation, and provided advice for the team's expected contribution to the dialogue. Following their courtesy visit to Ministry of Foreign Affairs, Ms. Yuko Ishikawa and Mr. Kazuki Hao from APEC Division of Ministry's Economic Affairs Bureau kindly visited GraSPP on October 15 to brief the team members on the APEC agenda for this year.