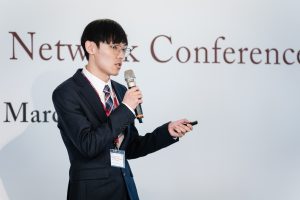 For the first time in my life, I have had a great opportunity to go to Singapore for the purpose of academic competition. In the last semester, my group worked hard on our proposal: "A Domestic and International Analysis of Vaccine Implementation and Development." We hoped to raise the awareness of the need for vaccination in any countries around the globe and we were honored to be selected as one of the four groups to participate in the GPPN competition in Singapore.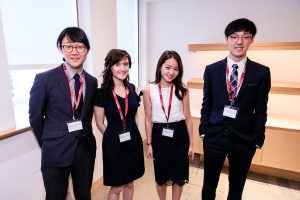 Singapore is a diverse country known to be efficient in governance and social welfare system. That being said, it was an appropriate stage for us to introduce our new proposal to the world of our efforts in vaccination. My group was fantastic, not only they were professional and knowledgeable in their own field equally contributing to our topic, but also they encouraged one another so we could bring out our strength. I was glad to be the representor at the conference for the 3 minute presentation. I personally enjoyed the process of challenging myself to stand on the international stage academically competing against other schools and learning their expertise as well. This great opportunity further broadened my vision in my efforts to pursue healthcare research and medicine in the future. Although we did not make it to the second round for the 8 minute presentation, we still learned a lot more than we could have ever hoped for. We learned the importance of regional focus in developing countries that truly need our attention in this ever-globalizing society. In addition, we were rewarded with cultural excitement in Singapore by traveling and enjoying food and view together. As such, everything we experienced in Singapore was memorable to become a cornerstone in my academic journey, something that has more values than just a title on my resume.
We truly appreciate the Graduate School of Public Policy at the University of Tokyo (GraSPP) for their endless support and guidance to our goals in life. Had this not supported by them, none of us would have realized the importance of globalization and collaboration that the 21st century aims for in order for us to interact in a healthy environment. I also would want to give my utmost thanks to my group members; Haruka, Elise, Tsubasa, and Sato-san for their professionalism and support. I truly enjoyed working with them and if there are further opportunities like this ever again, then I would want myself to become their partner.
Overall, my journey to Singapore was definitely one of the most unforgettable experiences that I would want to share with anyone wishing to pursue their goals in any field but needs motivation. I would highly encourage them with my personal experience at the University of Tokyo that anything is possible with a positive mind and good collaboration with talented people around oneself.