Acquiring invaluable knowledge and skills for my ambitious career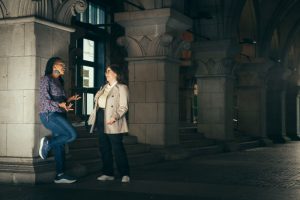 When I was an economics undergraduate student, I had less interest in political and social debates. As fate will have it, I landed a job as a Policy Analyst at the Office of the Prime Minister in Namibia. The public policy field is very crucial in the execution of my duties hence I took up the challenge to expand my knowledge and skills in the field of public policy from a prestigious university, and GraSPP was my best match due to its educational environment, cultural diversity and one of the best public policy schools in the world. The knowledge I am acquiring at such a renowned institution as the University of Tokyo is invaluable towards my ambitious career of moving up the ladder in public service to better serve my country and beyond. I am immensely grateful to become the first Namibian citizen from SADC Region to have been accepted onto GraSPP to join inspiring individuals who are dedicated to improving the world through public policy.
Courses that lead me to become a successful leader in the public policy arena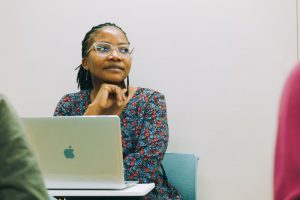 The stimulating thing at GraSPP is the combination of courses in law, politics, international relations and economics, more so the courses are interactive as professors use extensive real-world experience in their teaching methods. I was not good at public speaking, I lacked the confidence and zeal to deliver in a packed audience. By default, GraSPP courses require students to make presentations, which is a good way that the school is motivating and shaping its students to become experts in their fields. This experience will come in handy in my quest to become a successful leader in the public policy arena. Subsequently, the GraSPP study approach through case studies also provoked an inadequacy of my knowledge of my own country and the African region in particular and this prompted my desire to read more so I can be well-versed in regional and international discussions.
Getting to work together with different students from different nationalities in our case studies and study groups was a memorable experience. Also having intelligent and influential people as guest lecturers in our classrooms and GraSPP public policy seminars were influential, not to mention the Prime Minister of Greece at Public Policy Seminar.
Studying in a different continent, different culture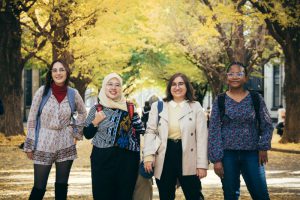 Japan is renowned for its excellent quality of education system and the degrees from Japanese universities are recognized globally. I chose to study in Japan because I wanted to study in a different culture and learn Japanese. In addition, coming from Africa, I wanted to learn about the socio-economic and political situation of another continent. Learning the Japanese modernization experience from distinguished Japanese professors will help me understand its development history better and use this knowledge to contribute to the development of my own country.