概要報告
,
教育活動
Case Study (Public-Private Partnerships) is a practical training course with an active learning approach, where students prepare consulting reports requested by external "clients" under the guidance of Professor Toshiro Nishizawa. This course aims to deepen students' understanding of Public-Private Partnerships (PPPs) as a framework for public services provisions—such as economic, social, and institutional infrastructures—essential to the smooth functioning of society and people's well-being.
In this practical training course, thirty-six students worked in nine teams, and their deliverables are reviewed and submitted to external "clients" as if the students run a real-world consultancy project. This approach also helps students gain professional writing skills. In this way, the course aims to prepare students for future positions engaged in innovative public services provision in both the public and private sectors.
Our sincere appreciation goes to the following client representatives who supported this course.
Mr. Jakob Edberg, President & CEO
Mr. Philip Howard, Managing Director (London)
Mr. Kinoshita Tomohiko, Director
Mr. Yutaka Iwahori, Director/Attorney at Law
Ms. Kayoko Kobayashi, Associate Director
Ms. Debbie Warrener, Associate Director (London)
Mr. Austin Smith, Analyst
Private Sector Partnership and Finance Department, Japan International Cooperation Agency (JICA)
Mr. Shohei Hara, Director General (at the time)
Mr. Kota Yasumura, Director, Private Sector Investment Finance Division
Mr. Kei Sakamoto, Senior Deputy Director, Portfolio Management Division
Mr. Koichi Motomura, Chief, Private Sector Partnership Division 2
Mr. Tanikawa Yasunori
Ms. Midori Inagawa
---
Photo credit: Sanjana Manaktala (Class of 2022)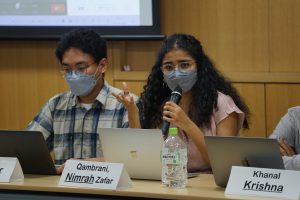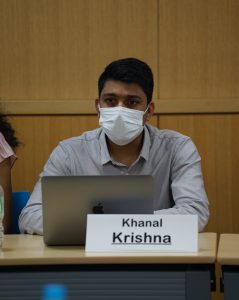 "With this course, I learned about the basic structure and core principles of PPPs and had an opportunity to involve in intensive group work with students from different backgrounds and regions. I also gained knowledge about consulting report writing, which would be helpful for my upcoming career. Overall, I hope the knowledge this course offers will be beneficial for my future work, contributing to the development of my country through PPPs."
Krishna Khanal (second-year student in the Master of Public Policy International Program)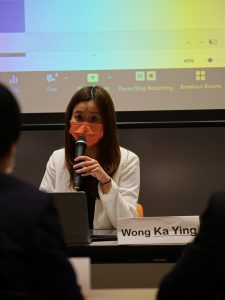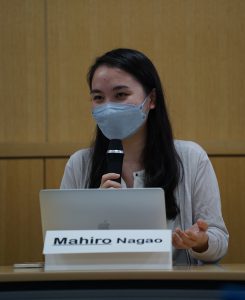 "I greatly enjoyed this capstone-type course. Not only did its content provide me with the fundamental concepts and principles of PPPs, but the class format also extensively trained my writing and presentation skills. By working with industry professionals, I have developed a better understanding of the practical issues when it comes to planning and implementing PPP projects. I have also realized the importance of institutional settings and regulatory frameworks in achieving the planned outcomes of PPP projects."
Ka Ying Wong (second-year student in the Master of Public Policy International Program)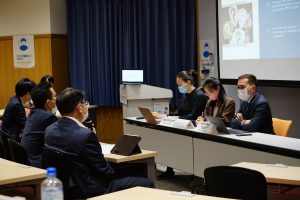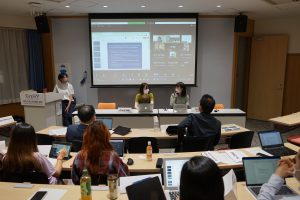 "This class allowed me to work closely with other students to implement our ideas for a PPP. In addition to providing a basic understanding of PPPs, the course stood out in terms of the ability to receive feedback from real-world professionals. Few other classes offer this opportunity, so I am thankful I took this course."
Jared Lee Pierce Langdon (second-year student in the Master of Public Policy International Program)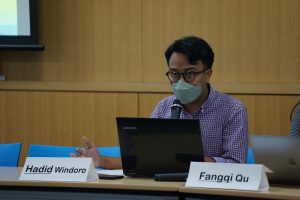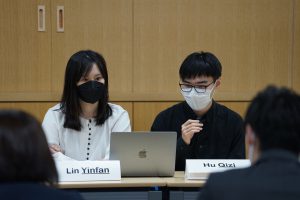 "This course allows us to solve real-world issues in front of professional clients who seek real solutions. The course is a bit challenging, but it pushes us to work beyond our limitations to provide a meaningful solution for the client. "
Hadid Windoro (second-year master's student from the Graduate School of Frontier Sciences)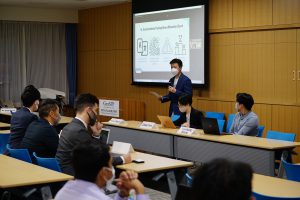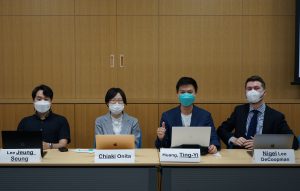 "The PPP class provided me with a hands-on experience in real-life consulting. It helped me learn how to collaborate with my teammates and challenged me to connect theory and practice so that my team's final deliverable could inform the client to make the best decision. I am thankful for the professor, participating professionals, teaching assistant, who gave us numerous helpful guidance, and my teammates, who helped me persevere and enjoy the challenge together."
Chiaki Onita (Class of 2022)
---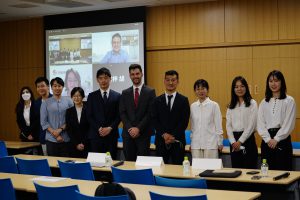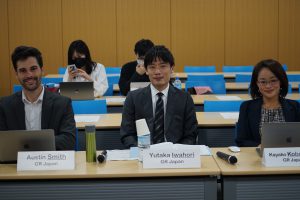 "We asked students to consider the hypothetical cases of offshore wind power generation projects and integrated resort (IR) development. Both are areas where policy design and business promotion intersect. After investigating the policy intentions and background, they identified stakeholders, analyzed policy issues, and considered policy responses. A dialogue with the private sector beneficiaries can help refine a policy. I hope that this course provided students with the perspective that public policy is not just the public sector's responsibility but the views and commitments of the private sector matter."
Yutaka Iwahori (Director/Attorney at Law, GR Japan)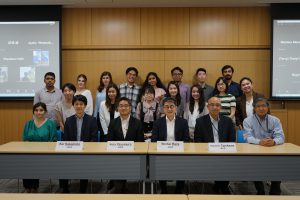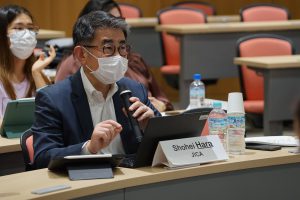 "JICA asked graduate students to work on such consulting assignments as renewable energy in India, health and hygiene in Bangladesh and Cambodia, participatory city beautification in Zambia, and financial inclusion in Vietnam. The participation of excellent students from all over the world helped broaden the scope of the discussion. I hope they have deepened their understanding of JICA projects and the specific issues of public-private partnerships in international cooperation. The whole process involving discussions with the students was a new experience. We learned a lot differently from ordinary outsourcing to consultancy firms. Thank you very much."
Shohei Hara (Director General Japan, International Cooperation Agency (JICA)'s Private Sector Partnership and Finance Department at the time)
---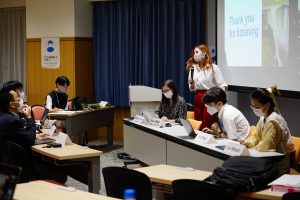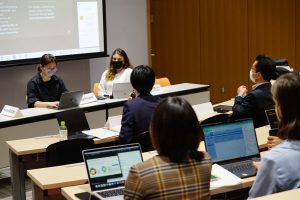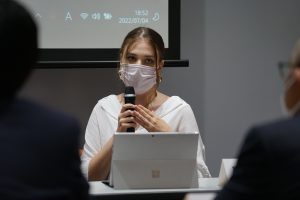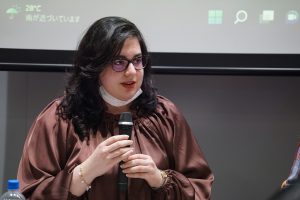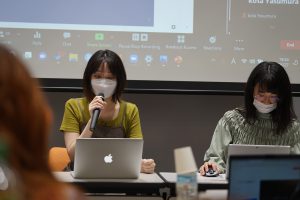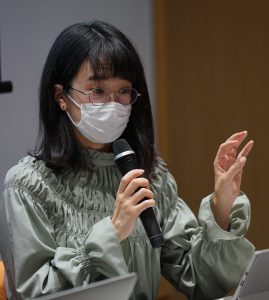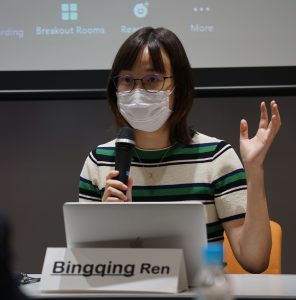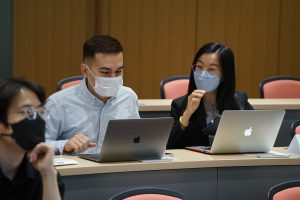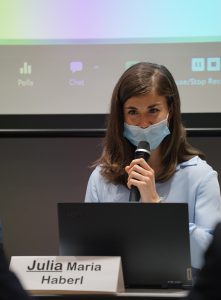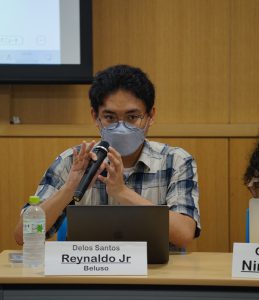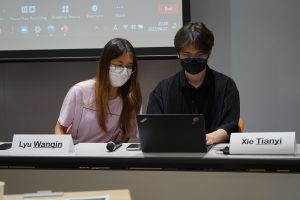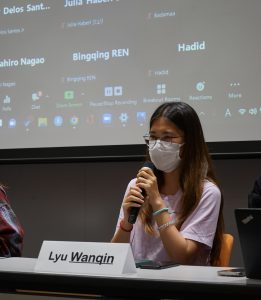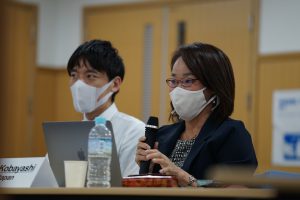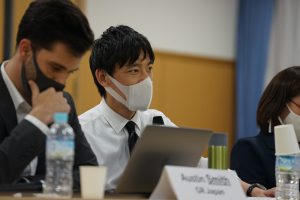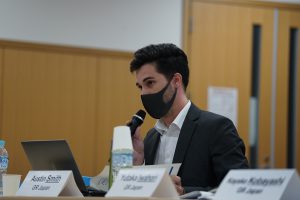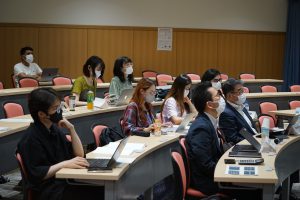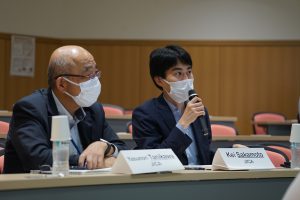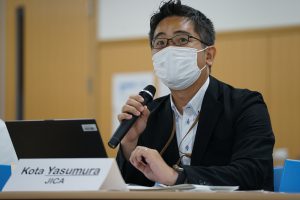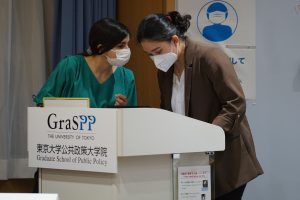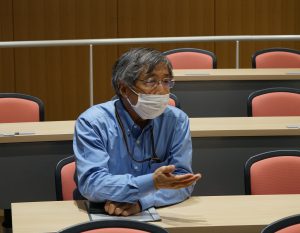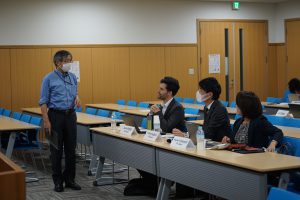 ---
All the statuses and affiliations of the persons who contributed to the news article are as of September 30, 2022.