GPPN Annual Conference 2019: Innovative Solutions to the UN Sustainable Development Goals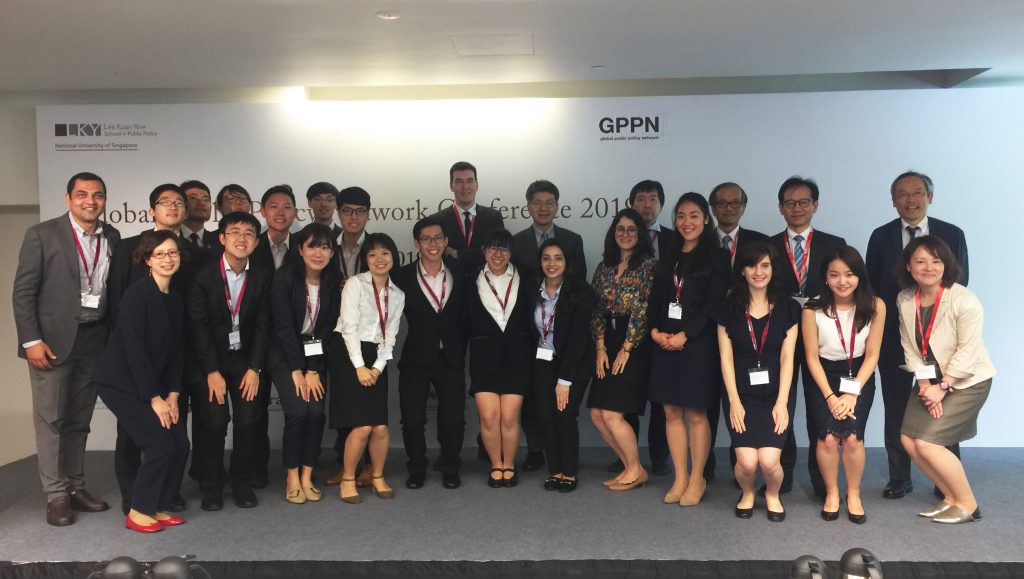 SDG 3

: Good Health & Well-Being

SDG 7: Affordable & Clean Energy
SDG 11: Sustainable Cities & Communities
SDG 12: Responsible Consumption & Production
SDG 13: Climate Action
SDG 16: Peace, Justice & Strong Institutions
At the conference, in total, 31 teams / about 120 students from the 7 GPPN member schools, including 4 teams / 17 students from GraSPP had an opportunity to present their projects in the "3 minutes Elevator-Pitch competition" to the jury of the deans from each school. 8 teams were selected as finalists to move on to the day two, where they presented their creative solutions in greater depth, and the judges had the chance to give them feedback and questions.
The conference was also a great opportunity for GPPN deans and faculty members to meet and discuss various exciting topics and new ideas relevant to public policy higher education. Deans also attended the "Deans' Roundtable" entitled "Global Public Policy in an Age of De-Globalisation and Nationalist Populism".
In addition, the first cohorts of the GPPN SDG Professional Certificate Program (a year-long joint programme) presented their final project.
 *GPPN is a partnership between seven prestigious universities in public policy: The School of International and Public Affairs (SIPA) at Columbia University, the Institute of Public Affairs at the London School of Economics and Political Science, School of Public Affairs at Sciences Po, Lee Kuan Yew School of Public Policy at the National University of Singapore, Hertie School of Governance, Fundção Getulio Vargas at the Escola de Administração de Empresas (FGV-EAESP) in Sao Paulo and the Graduate School of Public Policy at the University of Tokyo.
GPPN holds annual conferences hosted by each member school in rotation every year. It offers a valuable opportunity for all students and faculty members of GPPN member schools to convene in one place and strengthen relations and further understanding of public policy issues through the exchange of knowledge and activities.
GraSPP teams presented:
"Voice for justice: A solution for equal access to justice and fair trial for all"

– Shortlisted as finalist and Honourable Mention for the poster

"Make Haste, Not Waste, An Integrated Approach to Municipal Solid Waste Management in Kibera, Kenya"

– Shortlisted as finalist

"Ensure the Mobility of Wheelchair Users in Societies"

– Honourable Mention for the poster

"A Domestic and International analysis of HPV Vaccine Implementation and Development"
 *The group selection was conducted as a part of the course A2 Case Study: GraSPP Policy Challenge 2018