Guest Speaker Seminar
This guest speaker seminar is organized in conjunction with Case Study (Writing Public Policy Cases for SDGs), which aims to discuss the public policy-related challenges and opportunities to achieve Sustainable Development Goals (SDGs). Mr. Takehiko Nakao is going to share his experience serving as ADB President from 2013-2020.
Date and Time: 6:45pm-8:15pm, Wednesday, June 3, 2020
Guest Speaker: Mr. Takehiko Nakao
Chairman of the Institute at Mizuho Research Institute Ltd., Visiting Professor, GraSPP, and former President of Asian Development Bank (ADB)
About the guest speaker: Mr. Takehiko Nakao is currently the Chairman of the Institute at Mizuho Research Institute Ltd. Concurrently, he teaches as Visiting Professor at the National Graduate Institute for Policy Studies (GRIPS) and Graduate School of Public Policy, the University of Tokyo.
From April 2013 to January 2020, Mr. Nakao served as President of the Asian Development Bank (ADB), which is based in Manila with membership of 68 countries including 46 regional developing countries
Mr. Nakao was the Vice Minister of Finance for International Affairs between 2011 and 2013, and in charge of foreign exchange markets, G20 and G7 processes, ASEAN+3 financial cooperation, and bilateral financial relations with the US, Asian countries and European countries.
Mr. Nakao has gained extensive experience in international finance and development since he joined the Ministry of Finance in 1978. He was assigned as Minister at the Embassy of Japan in Washington D.C. between 2005 and 2007, and worked as advisor at IMF's Policy Development and Review Department between 1994 and 1997.
He has published books and numerous papers on financial and economic issues both in Japanese and English. He took an initiative and was a "lead editor"  for the ADB's recent publication of  "Asia's Journey to Prosperity", a comprehensive account of Asia's development history in these several decades.  He was a Visiting Professor at the University of Tokyo in 2010 and 2011.
Mr. Nakao holds a BA degree in Economics from the University of Tokyo (1978) and a Master of Business Administration from the University of California-Berkeley (1982).
Language: English
Registration:
Please register via the URL for registration given on UTAS—see Others section in Details Information page of Syllabus for Case Study (Writing Public Policy Cases for SDGs) 5140738 or 5179005. The online class URL is also available on UTAS. This lecture series is only open to UTokyo students.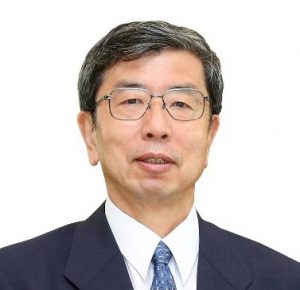 **********
Forthcoming:
Tuesday, June 9 (8:30am-10:00am) by Mr. Jerald Schiff | Visiting Lecturer, GraSPP, who served as Deputy Director of the Asia and Pacific Department at IMF (2011-2015).