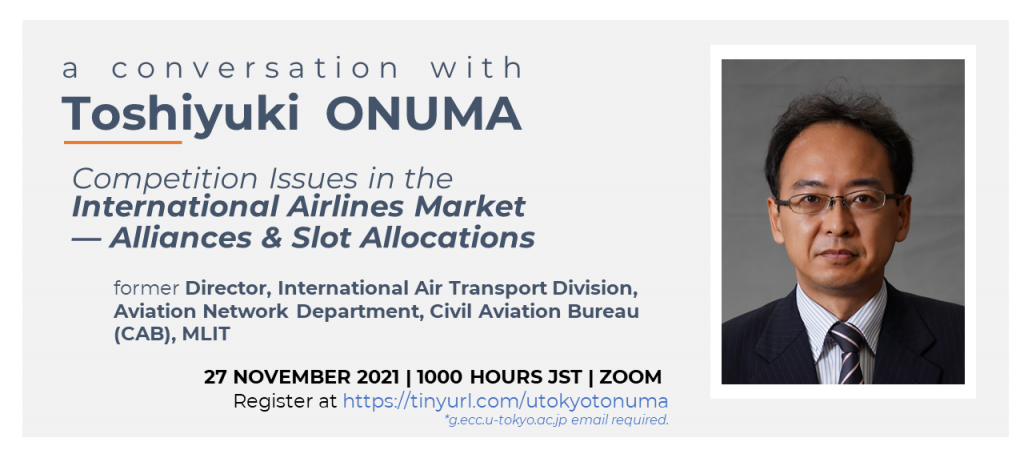 The course "Economics of Markets and Competition Policy" is hosting a special session featuring a guest lecture by Toshiyuki Onuma, formerly a Director of the International Air Transport Division at the Civil Aviation Bureau, Ministry of Land, Infrastructure, and Transport. This special session is open to the wider UTokyo community.
Time and Date: 27 November 2021 (Saturday), 10:00 hours JST
Location: Zoom (link to be provided via email to registrants)
Please register from here.
For any queries, please contact ChenYue LOK at chenyuelok(at)g.ecc.u-tokyo.ac.jp.