April 2020
We are faced with a wide range of structural issues both inside and outside of Japan. Internationally, the emergence of geopolitical risk regarding technology, the fragmentation of societies and regions from the rise of populism, and the growing risks of global warming as well as pandemic are just a few of the numerous challenges. Domestically, with the aging of society and declining birthrate, the pressing issues include responding to the contraction of regional economies and the superannuation of the stock of social capital. While hopes are that the social implementation of artificial intelligence and machine learning will help to resolve some of the issues, concerns remain regarding the negative societal and economic impacts from such technological innovation.
Amid the simultaneous advance of domestic and foreign structural problems and globalization, situations emerge where it is difficult to respond to the issues facing Japan and the world with only socioeconomic systems that just idealize deregulation and market competition. We are to venture onto an era that demands reconsideration of the grand design of government policies and social and economic systems. Amid these developments, the role of public policy is of greater importance, and the significance of studying at the Graduate School of Public Policy (GraSPP) is also on the rise.
GraSPP, which was established in April 2004, continues reinforcing its research and education functions based on 15 years of performance.
First, we are strengthening our efforts to address internationalization. We are offering double degrees with eight leading graduate schools of public policy overseas including the School of International and Public Affairs (SIPA) at Columbia University, the Lee Kuan Yew School of Public Policy at the National University of Singapore (LKY-NUS), the Institut d'Etudes Politiques de Paris (Sciences Po), and the London School of Economics and Political Science (LSE). We also have 14 partner schools where our students can study on exchange including the University of California San Diego (UCSD), the University of California Los Angeles (UCLA), and the École des hautes études commerciales de Paris (HEC). Through these programs, GraSPP provides an irreplaceable experience with opportunities to study abroad.
Moreover, we have established an international program taught in English to further promote the internationalization of graduate education in public policy and to enhance the international appeal of GraSPP, and we are welcoming foreign students with diverse backgrounds. In addition, we have launched the Campus Asia program for the study of public policy and international relations in East Asia through double degrees and exchange studies with Peking University and Seoul National University. Today, nearly half the student body at GraSPP are exchange students from around 30 countries worldwide. We believe that the relations formed by these students—who will be future leaders in their respective countries—will become a major networking asset.
Second, we are working at exchange between practice and state-of-the-art research and education by actively introducing outside funds. GraSPP has established endowed chairs and joint research regarding transportation and tourism, energy, capital markets, maritime policy, healthcare policy, science and technology innovation policy, and other fields. By forming connections not only within the university but broadly with actual policy networks, we are developing higher-level and more practical research and education. As part of such research and education, GraSPP serves as the core school for the University of Tokyo's Science, Technology, and Innovation Governance (STIG) program, and also plays an important role in the Interdisciplinary Education Program Ocean Science and Policy.
Third, a new doctoral course was launched from academic year 2016. The knowledge and skills required to draft, evaluate, and implement policies are becoming increasingly sophisticated and complex. We are entering an era where a doctoral degree is essential, especially at international organizations and in international negotiations. For the purpose of fostering high-level doctorate personnel with interdisciplinary and practical international skills as well as sophisticated research abilities in specialized fields (law, political science, economics), our doctoral program aims to produce personnel who can lead public policy in Japan and in the world in the fields of international finance and development, international security, and from this year, in the field of science and technology policy as well. We have also initiated exchanges with King's College London and Copenhagen University to further improve the quality of student exchange at the doctoral level.
GraSPP aims to fulfill our essential role of providing researchers with high aspirations backed by expert knowledge while addressing the issue of collaboration with society including internationalization, exchange with practitioners, and dissemination of information.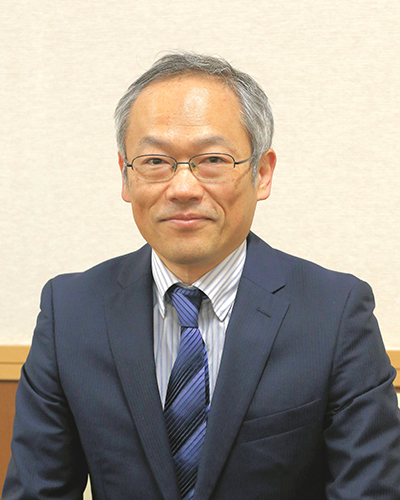 Hiroshi Ohashi
Dean, Graduate School of Public Policy, The University of Tokyo