April 2021
More than a year has passed since COVID-19 took hold in Japan and fundamentally changed the way we live our lives. Repeated state of emergency declarations, stay-at-home requests, and avoidance of the "three Cs" (closed spaces, crowded places, and close-contact settings) have been implemented, measures antithetical to the traditional principles of economies of agglomeration and density. Finding a balance between preventing the spread of infection and socioeconomic activities has been a major challenge.
Natural disasters, which are becoming more severe and frequent, are reminding us of the importance of combatting global warming, and Japan and the rest of the world have stepped up efforts to become carbon neutral. Meanwhile, increasing digitalization is not only triggering significant changes to our lives, including the way we work, but is also calling into question international regulations, such as taxation of global IT giants. While the inauguration of the Biden administration in the United States is reviving international cooperation, international human rights and humanitarian issues and the race for technological supremacy among nations are compelling Japan to take new approaches to economic security.
The COVID-19 pandemic has exacerbated social disparities, making society more polarized around the world. The crisis has revealed that market competition, despite previous positive associations, is no longer socially acceptable as long as it relies on the economic and profit-making orientation of private companies. The situation calls upon us to examine how we can create a new, inclusive social safety net in a capitalist society.
With domestic and international challenges mounting and globalization continuing to progress, we are frequently finding that conventional socioeconomic systems alone, based solely on the ideal of deregulation and market competition, cannot respond to challenges at home and abroad. The era we are entering requires us to rethink the grand design of Japan's policies and systems. Amid the trend of widening divergence between the values demanded by the market economy and those demanded by society, public policy is playing a larger role, and the significance of studying at a graduate school of public policy grows ever greater.
The Graduate School of Public Policy (GraSPP) at the University of Tokyo was established in April 2004 as a master's degree program (professional degree program) to train experts in policy formulation, implementation, and evaluation in Japan.
More than 15 years later, GraSPP has gained a solid reputation as an educational and research institution that nurtures public spirit and acts in the interest of society.
As the domestic and international situation surrounding Japan changes drastically, so too do the abilities and qualities required of our students. In addition to knowledge and experience in law and political science, students must have the ability to relativize based on a comprehensive examination of these academic disciplines, coupled with the ability to flexibly adapt to economic advances and science and technology breakthroughs.
GraSPP aims to: (1) take up issues at the forefront of practice, from the challenges that Japan faces ahead of other countries, such as population shrinkage, the declining birthrate, and the aging of society, to the global issues that the international community must confront; (2) offer solutions to these issues by integrating advanced knowledge from various disciplines, including law, political science, economics, engineering, and medicine, to shape policymaking; and (3) based on the issues at the forefront of practice, deepen research in various academic disciplines while also carving out new ones.
In addition, GraSPP aspires to become an educational institution where (4) students with diverse backgrounds in terms of nationality, professional experience, and expertise encourage and stimulate each other in the intersection of practice and theory as well as the intersection of various disciplines. Our objective is to train: (5) policy practitioners who, in a wide range of settings, such as national governments, local governments, international organizations, NGOs, think tanks, and the media, develop and propose better policies to real-world policy issues, bringing together advanced knowledge from various disciplines, and use negotiation and leadership skills to realize the policies; and (6) researchers who can deepen research in academic disciplines and carve out new ones based on the issues at the forefront of practice.
GraSPP offers a total of about 250 courses, with a balance of theory and practice, taught by world-class researchers and front-line practitioners. The courses based on law, political science, and economics are diverse in content so that students can tackle issues that cannot be solved by any single academic discipline alone. Furthermore, we have accepted students from more than 55 countries to date. Our curriculum includes more than 100 classes in English in order to ensure that our online courses also incorporate diversity, providing joint learning opportunities for Japanese students and international students enrolled from around 30 countries. We are committed to supporting a variety of career paths while meeting the needs of our students.
During these challenging times with COVID-19 not yet under control, GraSPP will fully support your studies and research by increasing face-to-face instruction with maximum safety measures in place and continuing to offer highly educational and effective online classes. GraSPP will actively accept students with professional experience. We will continue to fulfill our social responsibility, aiming to provide solutions for issues at the forefront of practice by drawing on a pool of advanced knowledge, and carve out new academic disciplines based on issues in practice.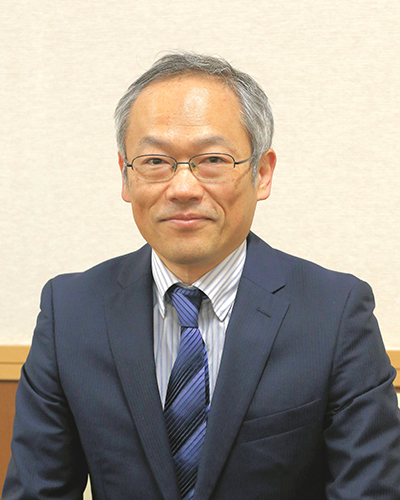 Hiroshi Ohashi
Dean, Graduate School of Public Policy, The University of Tokyo