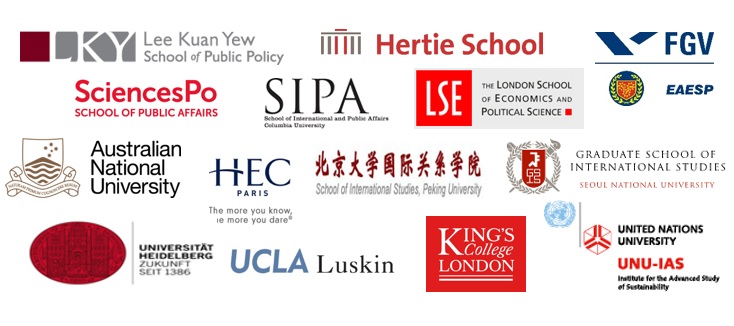 We are actively engaged in international exchange, with a current total of 14 partner universities. Students at both GraSPP and partner schools can enjoy the opportunity to enroll in a diverse range of classes together whilst creating new friendships and experiencing each other's culture. Under the dual degree programs, students can obtain degrees from both the University of Tokyo and the partner university upon satisfying the graduation requirements of both degrees. 
GraSPP's 14 Partner Schools
GPPN (Global Public Policy Network)

GraSPP is a member of the Global Public Policy Network (GPPN), a partnership among seven top public policy schools from around the world. GPPN is a platform for institutional partnership, research collaboration, and student exchange.
CAMPUS Asia Program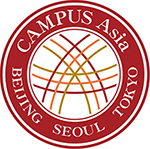 The CAMPUS Asia program has been initiated by trilateral cooperation of the governments of China, Japan and South Korea. The BESETO Consortium comprised of Peking University, Seoul National University and the University of Tokyo offers an unprecedented three-way double degree and exchange program in the fields of International Studies, Law and Public Policy in East Asia. Participating Japanese and South Korean students will be provided with financial support from each government.
*GraSPP – Sciences Po Dual Degree Program

This two-year double degree program with Sciences Po's School of Public Affairs is designed for young professionals who want to gain expertise in the management and evaluation of public policy in both Japanese and European contexts. Students are selected separately through joint admissions by GraSPP and Sciences Po. Candidates must apply online at Sciences Po's website. First-year students will study in Paris and the second year in Tokyo.
WHY STUDY AT GraSPP?


-Learning opportunities for future global leaders in a uniquely international environment

combined with Asian values
Renowned faculty consisting of world-class academics and public policy practitioners

Opportunities to learn cutting-edge multidisciplinary approaches to addressing current public policy challenges

Learning opportunities made possible by strategic partnerships with world-leading public policy schools, including the Global Public Policy Network

Extracurricular activities, including internship opportunities, that enhance student exposure to and understanding of real-world challenges

Locational advantage at the heart of Tokyo, offering students easy access to leading practitioners in government and business

Network access to a growing number of alumni both in Japan and in nearly 50 countries internationally

Affordable annual tuition (535,800 JPY, equivalent to about 5,300 USD) for attendance to one of the top universities in Japan, made possible with resources entrusted by the Japanese people and society

Comfortable and pleasant campus life in Tokyo, one of the cleanest and safest cities in the world, facilitated and supported by dedicated staff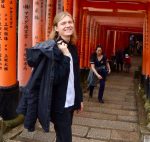 The GraSPP professors acquainted me with new methods of teaching along with fresh perspectives which I would not have been introduced to if I had stayed in Europe.
-Joseph Humphreys, MPPIP '19, DD from Sciences Po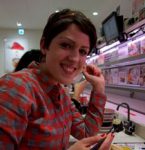 I was able to participate in a three-week internship in the Kansai Electric Power Company (KEPCO). When I was still writing my Master's thesis in Germany on investment in the electricity sector in Japan the year before, I would have never imagined that I would ever be able to experience a Japanese electric power company from the inside!
ーFrederike Brand, MPPIP '14, Ex from Hertie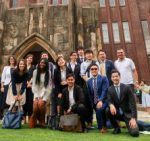 The professors and administrative staff are genuinely invested in the success of the students here and have often gone out of their way to help us in matters both personal and academic, and are easy to reach out to.
—Kenneth Jeng, MPPIP '18, DD from SIPA
WHY STUDY ABROAD?
– Exploring new horizons in your future professional development globally
Opportunities to foster intellectual and practical competencies at an international level

Access to educational resources complimentary to what GraSPP offers

Lifelong networking opportunities with future global leaders worldwide

Diverse cultural experiences to broaden your perspective

Environments to enhance communication skills and adaptability outside your comfort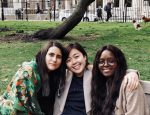 A nearly inexhaustible amount of career services at the LSE supports a successful move towards future ambitions. I found myself frequenting the LSE Careers website for interview preparation, reviews of application materials, and events.
—Kaori Sueyoshi, MPPIP '19, DD to LSE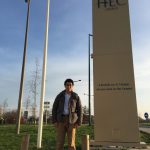 Ways of education are different between Todai and HEC Paris. Todai focuses on theoretical study, on the other hand HEC Paris put more energy on empirical research. The knowledge taught in HEC Paris is easier to be applied in real business.
—Rui Ding, MPPIP ' 16, Ex to HEC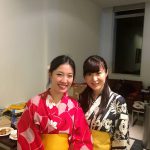 Professors and classmates were all enthusiastic and supportive, it inspired me a lot. I felt that each class was more organized and perfectly managed than those at universities in Japan.
—Saki IIda, IIP '17, Ex to LKYSPP
Application Information
Application Schedule AY2023
Application Deadline

November 14 2022

GraSPP Interview

November 28th to December 2nd 2022

* Interview date will be informed to the successful applicants via e-mail by 2-3 days before the interview.

Preliminary Announcement

Mid December

Document submission to the destination universities

Early February

Final announcement of successful applicants

March to May
*The schedule is subject to change.
 Application 
Documents
<1st step for all applicants>
1. GraSPP Application Form
Double Degree / Exchange
*Above documents are for AY2023 application.
2. Statement of Purpose for all schools you wish to be nominated (500-1,000 words in English)
3. TOEFL/IELTS Certificate (Copy)
 *Should be no more than two years old by the month in the year you apply for partner university
4. Official Academic Transcripts

<2nd step for those who are nominated by GraSPP as successful applicants>
5. Recommendation Letters (2 for D.D; 1 for Ex)
6. Curriculum Vitae (CV)
7. Personal Statement of Purpose specifically for the destination university
*Documents submission for each destination universities depend on each university.
Details will be notified to those of successful applicants of GraSPP.
Related Links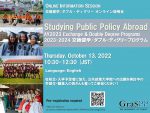 AY2023 Information Session for GraSPP Double Degree/Exchange Programs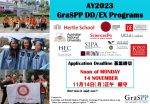 Application Open for AY2023 GraSPP Exchange/Double Degree Programs
Past Information
MA-level double degree programme with King's College London (News released on July 15 2021)
PhD Student Exchange with KCL (Department of War Studies) will launch!  (News released on Dec 3 2018)
(First partnership programme between KCL and UTokyo)
PhD Student Exchange with University of Copenhagen will launch!  (News released on Nov 27 2018)