According to the Chinese Center for Disease Control and Prevention, the number of cases and deaths (based on hospital reports) nationwide between December 2022 and early January 2023 exceeded 6.9 million and 4,200 per day, respectively. Considering the unrecorded cases, it is not hard to imagine the gravity of the situation at that time. Moreover, the Chinese Spring Festival, and its anticipated more than 2 billion passenger trips, also caused concern about further infection outbreaks. Fortunately, no case spike was reported, and a record of over 300 million tourists indicates a robust economic recovery.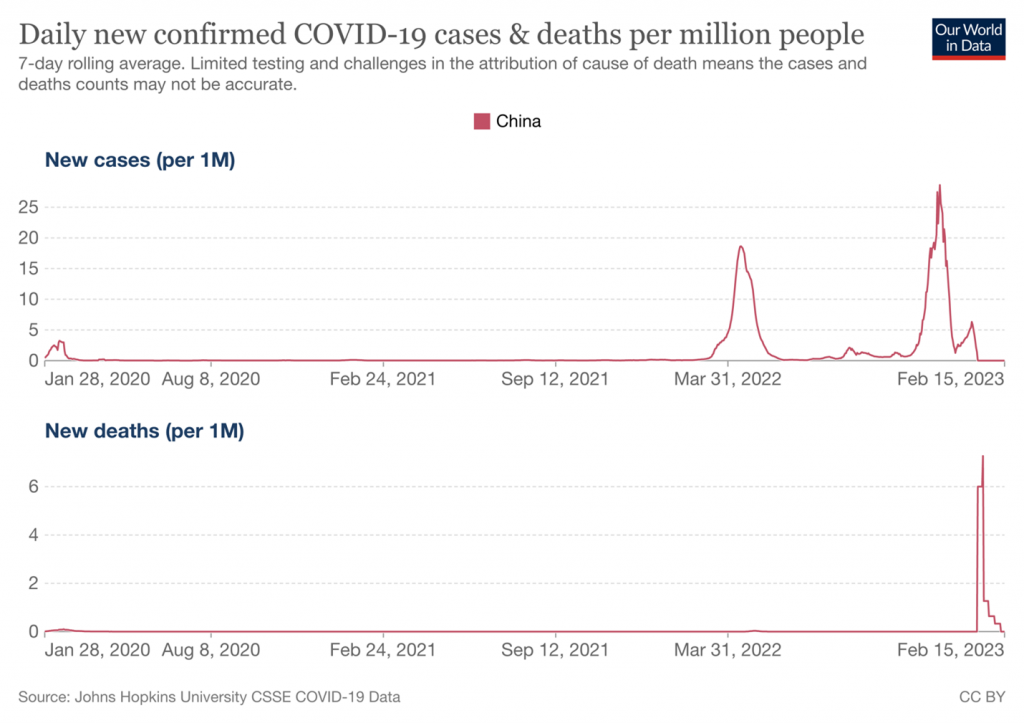 Nevertheless, several questions about this abrupt policy reversal still need to be answered. For example, why was the zero-COVID policy suddenly abandoned at that time? Given what happened in major cities in late November last year, even if the government had to relax the restrictions, why did they lift them right before the Chinese Spring Festival? Moreover, as a surge in cases should have been anticipated following the zero-COVID U-turn, what preparations were made to protect vulnerable populations? To what extent were children and the elderly immunized based on the vaccine efficacy and administration rates? Could medical resources such as healthcare workers and hospital beds cope with the infection waves? Whether infected patients could access essential medicines and medical services? Those should be among the questions shared by many citizens.
Furthermore, one might wonder why strict restrictions were maintained despite an apparent reduction in the severity and mortality rate of the Omicron variant. Regarding the rate of severe cases; case fatality ratio; pressure on medical resources; secondary impacts on health care, mental health, and the economy; and the cost of policy implementation, what performance and potential challenges were anticipated for the zero-COVID policy and other policy options? A lack of accountability and information transparency for such questions could lead to dissatisfaction and distrust among citizens. At the same time, even though the authority was expected to grasp and convey the daily confirmed cases and deaths accurately and promptly, official data published at the early stage seemed quite different from citizens' real-life experiences. Without credible information that enables citizens to make rational decisions, their frustration may pose a serious challenge to policymakers when a crisis hits. The lack of multiple perspectives may also hinder the authority from adapting to changing circumstances.
In mid-January this year, China's National Health Commission claimed that this infection wave had peaked in fever clinic visits, emergency department visits, and severe cases. For those who have recovered from this wave, it may feel like one of the past events. But for those who have lost their loved ones, their grief will never be forgotten. Hopefully, the lessons from China's experience will lead to a better outbreak response in the future.