Summary
On November 22, 2019, GraSPP and Central Institute for Economic Management (CIEM) under the Ministry of Planning and Investment of Vietnam jointly hosted Vietnam-Japan Policy Research Forum on "Engendering Japan-Vietnam Industrial Cooperation through Promoting Technology Transfer" at Pan Pacific Hotel in Hanoi. GraSPP and CIEM have been organizing the Forum annually since 2015 with the financial support of Toshiba International Foundation (TIFO). This year, more than 80 participants from government agencies, academic institutions, business associations, international organizations and the media joined the event.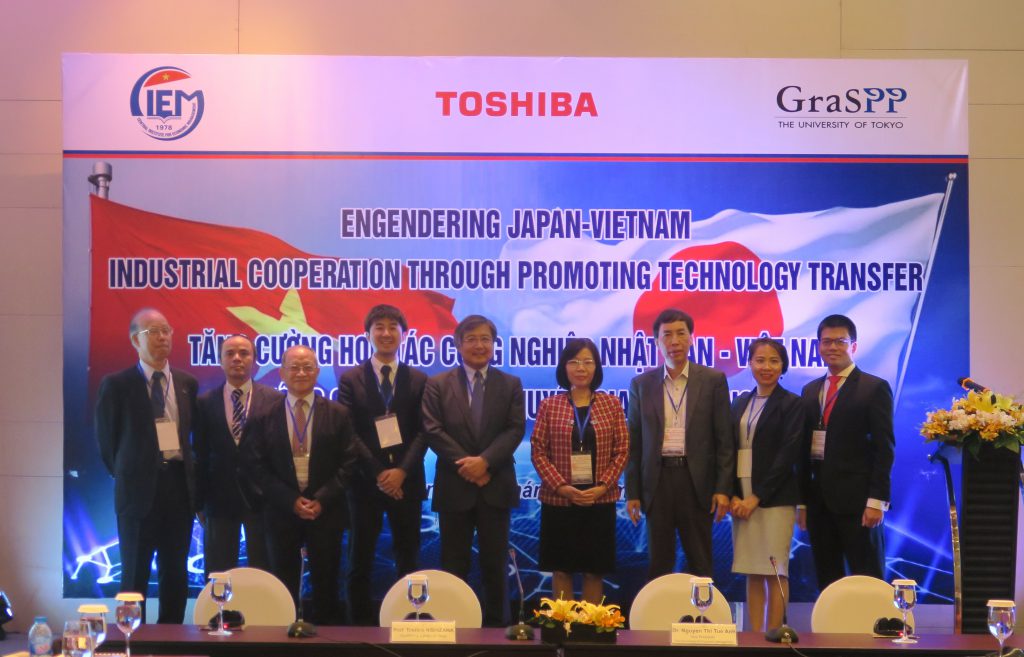 ***
<Welcome remarks and introduction>
Dr. NGUYEN Thi Tue Anh, Vice President in charge, CIEM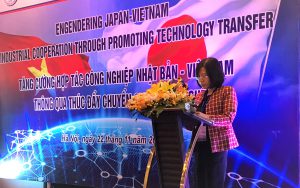 Prof. Toshiro NISHIZAWA, GraSPP, The University of Tokyo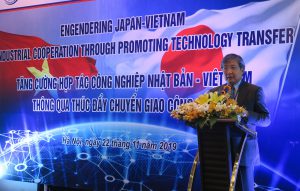 "I'm glad to be back in Hanoi for the Vietnam-Japan Policy Research Forum's annual gathering. This is the fifth round of our joint Policy Research Forum made possible by a long-standing generous support by Toshiba International Foundation (TIFO), a public interest incorporated foundation, which has been helping us, CIEM and GraSPP, since 2015 to co-host this Forum.
"This year, our focus is technology—techniques, skills, processes, or systems created based on scientific or engineering knowledge that allow for improved productivity or potentially bring about better quality of life.
"The idea to shed light on technology transfer issues in the context of Japan-Vietnam industrial cooperation came out from the dialogue with the participants in this Forum last year, where we discussed the way to deepen 'Bilateral Cooperation after 10 Years of Vietnam-Japan Economic Partnership Agreement'. The issue raised was that Japanese firms were not enthusiastic about technology transfer. I was shocked to hear some participants expressing such a concern.
"Therefore, I would like all the participants today to discuss new directions and good practices, and hopefully to come up with recommendations to promote technology transfer from Japan to Vietnam's manufacturing sector or technology sharing between industrial players from Japan and Vietnam.
"We see mounting uncertainties in the world. The US-China trade war and growing ultra-nationalistic sentiments more generally in the world are a serious concern. China's Belt and Road Initiative seems to have positive impacts, but might potentially lead to negative consequences as well.
"Despite all these concerns, a bright spot is the long-standing bilateral cooperation between Vietnam and Japan. Progress has been steady and visible based on the strong commitments of stakeholders in Vietnam and Japan for the past decades. This is encouraging, and I'm sure that this bilateral cooperation will continue for the benefits of us, and hopefully serving as a model for others trying to seek the benefits not only from enhanced trade and investment, but from knowledge sharing, including technology, and more broadly, partnerships in various fields, including policy research on issues of common interest." 
<Session 1—Vietnam-Japan cooperation: new contextual issues and strategic directions>
Speaker: Dr. VO Tri Thanh – President of Institute for Brand and Competitiveness Strategy (former Vice President of CIEM)
Discussants: Prof. Toshiro NISHIZAWA, GraSPP, The University of Tokyo; and Prof. Yasuhiro YAMADA, Special Assistant to President, Economic Research Institute for ASEAN and East Asia (ERIA)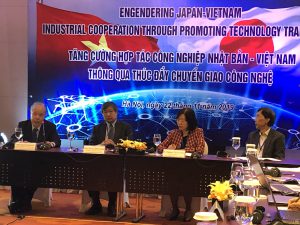 <Session 2—Technological transfer from Japan to Vietnam's manufacturing sector: situations and challenges>
Speaker: Prof. Kiyohiro OKI, Graduate School of Economics, The University of Tokyo
Discussant: Dr. LE Xuan Sang, Vice President of Vietnam Institute of Economics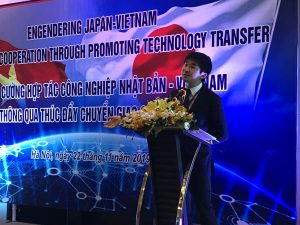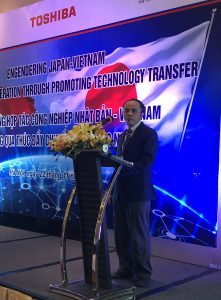 <Session 3—Renewing Japan-Vietnam industrial cooperation to better benefit from global value chains and regional FTAs>
Speaker: Mr. NGUYEN Anh Duong, Director, CIEM
Discussant: Ms. NGUYEN Thi Xuan Thuy, Vietnam Industry Agency, Ministry of Industry and Trade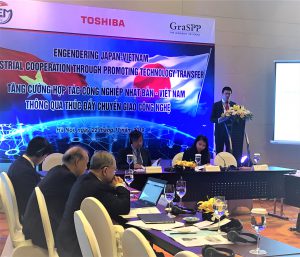 <Panel discussion: New directions, good practices and recommendations to promote technology transfer from Japan to Vietnam's manufacturing sector>
Prof. Toshiro NISHIZAWA, GraSPP, The University of Tokyo;
Prof. Kiyohiro OKI, Graduate School of Economics, The University of Tokyo
Dr. VO Tri Thanh, President of Institute for Brand and Competitiveness Strategy (former Vice President of CIEM)
Mr. NGUYEN Anh Duong, Director, CIEM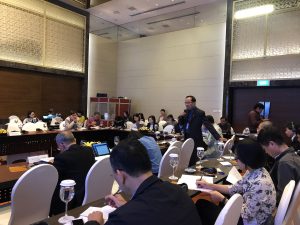 <Summary and concluding remarks>
Dr. NGUYEN Thi Tue Anh, Vice President in charge, CIEM
Prof. Toshiro NISHIZAWA, GraSPP, The University of Tokyo