Wonderful Experience &Warm Memories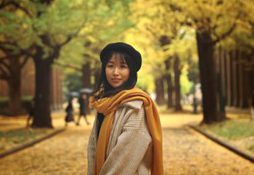 The CAMPUS Asia program gave me an opportunity to experience a different culture, education system, and even a different lifestyle.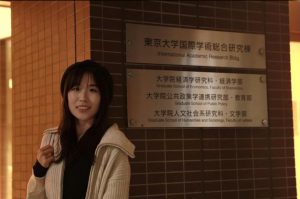 In GraSPP, there are many courses focusing on different areas we can choose from, including Politics, Economics, and Law. GraSPP provided us with a very open and diverse learning environment, and we have the opportunity to attend classes and discuss issues with students from different countries. I did group work with many of my classmates, we came from different countries, and our educational backgrounds and the political cultures of our countries were all very different, but when we thought about a problem together and wanted to solve it, we found that the differences made our collaboration more interesting and allowed us to think about academic issues from a wider perspective. I really enjoyed my course here and the interaction with students from different backgrounds, which has broadened my horizons.
Besides, I took the CAMPUS Asia Joint Course and had classes together with students from Japan and South Korea. We discussed the future of the relations between the three countries, the public opinion in our countries, and even the stereotypes among the three countries. Such exchanges have deepened my understanding of Japanese and Korean politics, economy, and culture. We were also divided into four groups and went on a field trip to Nagano Prefecture and completed a group presentation with the help of Japanese government officials, which enriched our understanding of the Japanese government and the topics it works on.
Living in Japan for five months gave me a deeper understanding of Japanese culture and I fell in love with it. Japan is a country with a rich cultural heritage and history, and has a unique blend of traditional and modern influences. During my holiday, I traveled to Kyoto and Niigata. Kyoto's maple leaves and temples were enchanting, and walking the paths of Kyoto was as if history is right before our eyes. Niigata was a land of snow, the days I was there were filled with snow and I was able to experience the aesthetic of solitude that Yasunari Kawabata writes about. All in all, I treasure the five months I was able to live in Japan and I think it will be a very precious memory in my life.