CAMPUS Asia Hiroshima Study Trip
August 19, 2019
Events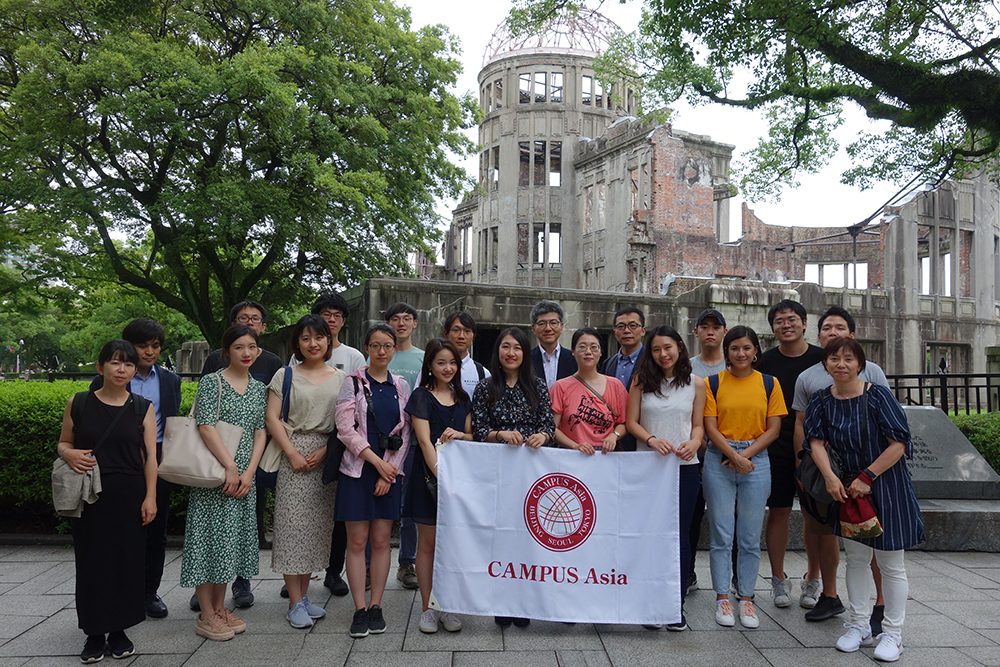 A Field Trip was conducted on July 23rd to 25th, as a compilation of CAMPUS Asia Joint Course: International Public Policy in East Asia. CAMPUS Asia Students from The University of Tokyo, Peking University and Seoul National University and faculty members visited Hiroshima Prefecture.
This trip is aimed at gaining multifaceted understanding of contemporary issues of East Asia through lectures, discussions, and site visits. We visit distinctive places in the destination which are relevant to learning history, peace and security, industry and culture.   
On the first day, we had a seminar at Hiroshima City University. Professor Gen Kikkawa gave a lecture on the dilemma of Japan-U.S. security alliance and changing security environment in Asia. Participants actively asked questions and had a chance to think for themselves on this theme.
On the second day, we visited Japan Coast Guard Academy and Professor Kentaro Furukawa posed a controversial question in his lecture on maritime security in East Asia. The students had a unique opportunity to discuss and exchange opinions with some maritime officers from Asian countries currently studying at the Academy.
We also visited Yamato Museum, Atomic Bomb Dome and Peace Memorial Museum, and Mazda Museum. All these powerful and convincing exhibitions unique to Hiroshima helped us to deepen our learning from various perspectives.
On the final day, we were lucky enough to have a clear and sunny weather and enjoyed the beautiful scenery of Seto Inland Sea and Miyajima, as well as the vermillion Itsukushima-Shrine set off against the blue sky. The trip was concluded in a very harmonious atmosphere with a class of Momiji Manju making, a local delicacy of the island.