CAMPUS Asia 2022 Fall Field Trip in Obuse, Nagano
December 14, 2022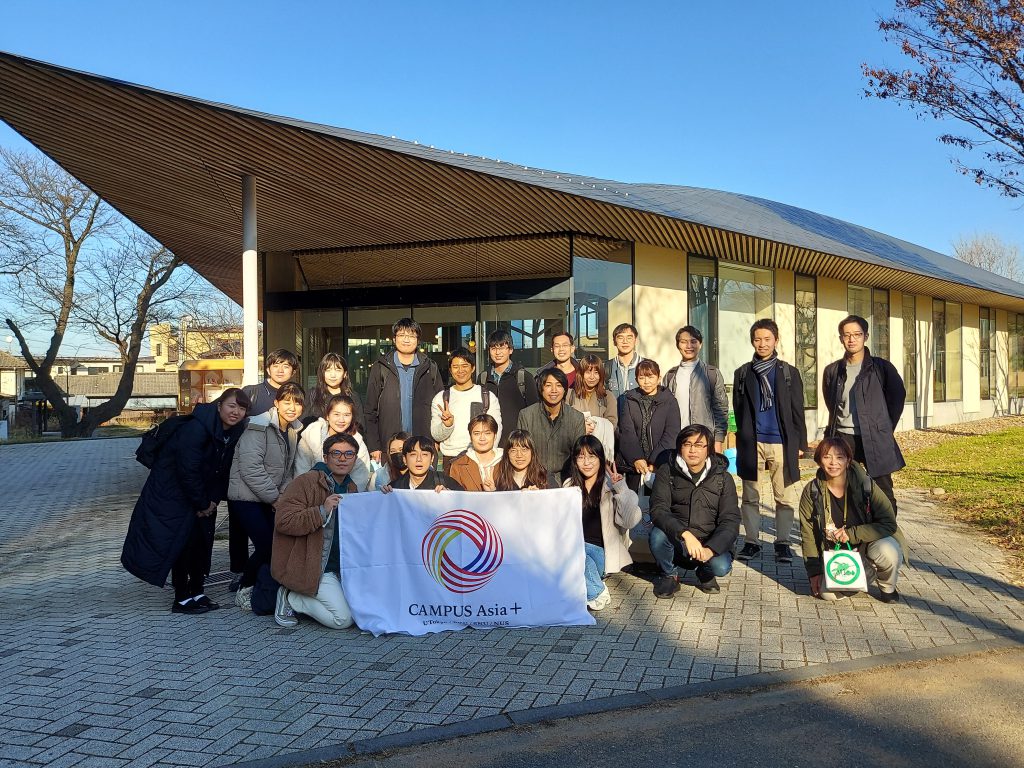 On December 10, 2022, a total of 19 students and faculty members from the University of Tokyo, Peking University, and Seoul National University visited Obuse, Nagano Prefecture, as part of the CAMPUS Asia Program's practical course "CAMPUS Asia Joint Course: Public Policy in Japan" being offered this A2 semester.
The participants explored the issues facing local governments in Japan and the elements necessary to implement the Digital Rural City concept in collaboration with the town of Obuse, a municipality that is actively engaged in community development. In addition to Obuse town policymakers, several current Ministry of Internal Affairs and Communications (MIC) bureaucrats participated. Students were divided into several groups for discussions and town tours with MIC bureaucrats. Through this field trip, participants were able to actually visit the site and gain knowledge that will lead to group work and final presentations in the following weeks. They also strengthened exchanges and relationships among Obuse town officials, current bureaucrats, and students from Asia.
The field trip, which had to be canceled for a while due to the prolonged COVID-19 situation, was held for the first time in almost three years, and it was also an opportunity to reaffirm the benefits of face-to-face interaction.