CA experience under COVID-19 - Featuring the CA Joint Course with Yoichi Town and Policy Garage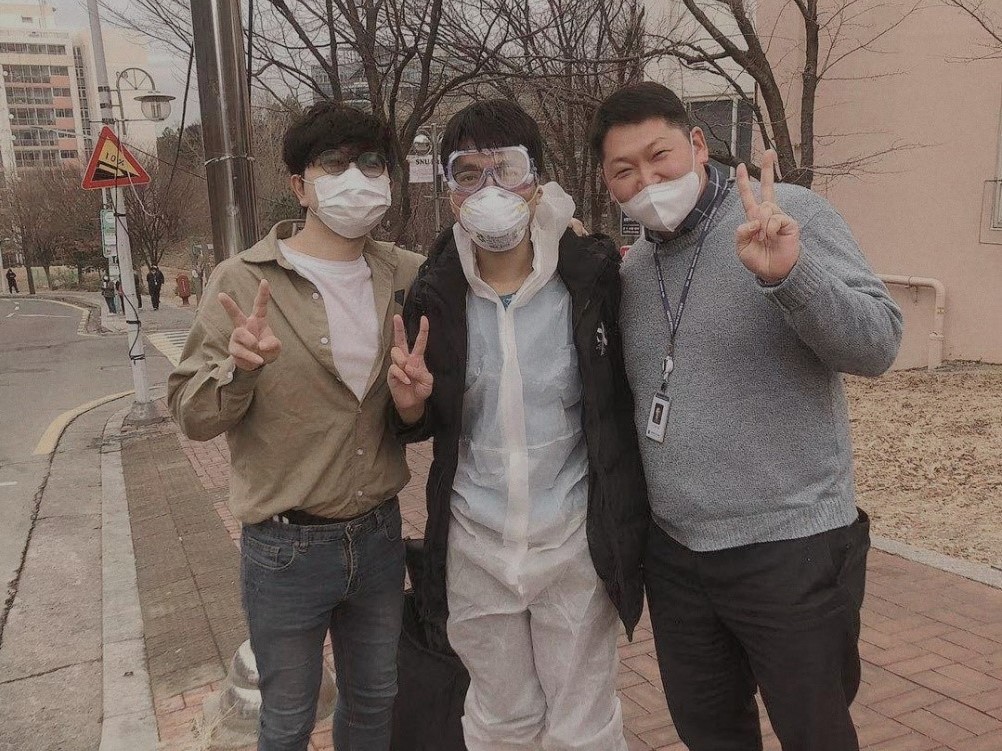 The cycle of state of emergency and non-emergency caused by the coronavirus continues. The COVID-19 pandemic has been denying the CAMPUS Asia PKU-UTokyo double degree students from China to enter Japan and that is why all of us have been taking online courses in China. Frankly speaking, it was quite frustrating at the beginning because I was once again looking forward to studying in Japan as I did previously as a double degree graduate from Peking University and Waseda University. I was especially eager to practice my Japanese communication skill within the environment of Japan. As a traditional student who learns quickly via face-to-face communication, I dislike online courses. Besides, it is impossible to conduct valuable first-hand academic research without field trips or first-hand materials. However, with the visa application temporary suspended, it was impossible to go for a field trip in Japan and it was especially inconvenient to borrow reference materials without direct access to UTokyo's library or the National Diet Library. Additionally, students sometimes suffer from lag spikes or disconnections during lectures. Indeed, I was disconnected from Zoom once during one of my final presentations at UTokyo. Professor Qi's audio was also affected due to unstable internet connection when he introduced power transition and how technology development affects security and governance in East Asia during the joint CAMPUS Asia course.
Nevertheless, despite how the pandemic hindered our learning progress, the CAMPUS Asia Program has offered us a unique experience with the CAMPUS Asia course through its cooperation with Yoichi, a town in Hokkaido; and Policy Garage, an NPO which promotes open-minded thinking during the policymaking process. In this experience, students from GraSPP were asked to provide policy advice to Yoichi Town. The first lecture was conducted through a fancy teaching tool named Miro that allowed all the students to share information and interact with each other at the same time. However, it was quite challenging for first-time users to utilize it. We went through an ice-breaking session, random group distribution, and theory classes, including how consumers' behaviors can be affected by nudging through public policies. On one hand, the teaching assistants (TAs) from Policy Garage showed us how some Japanese consumers were required to bring a huge card to claim a plastic bag after purchases from the convenience stores, but they tended to bring their own bags to avoid troubles. On the other hand, Hattori sensei warned that sometimes it is difficult to judge whether certain behaviors are good or bad; hence, there are always hidden moral risks behind nudging. This class offered multiple perspectives for the students to revisit the pros and cons of the theories applied in Public Policy.
After the introduction of the theories and the traits of Yoichi Town, we were asked to choose a persona that should be interested in visiting Yoichi. We were then provided with readings about policy-making, ecotourism, and Yoichi town itself. Based on these readings, we started our group research by conducting interviews, distributing surveys, polishing the persona, and writing a journey map. My first impression, based on the materials provided by the Yoichi government, which were mainly agendas or propaganda that only showed the positive sides of Yoichi Tourism, was that we would inevitably make hasty generalizations when we offer any political advice. Moreover, we were annoyed because we could not collect much extra information through online research, mainly because most search engines and social networks such as Instagram tend to only link Yoichi with its whisky. Indeed, Yoichi's whiskey is especially famous and it undermines the other traits of Yoichi town. Although we fully understood that the information asymmetry could be alleviated through a field trip in Yoichi town, half of our groupmates were not in Japan at that time and we gave up on our original plan and proceeded recklessly. It felt like we were driving a car in foggy weather.
Based on the readings, we concluded that Yoichi is a nice town for fishing and whiskey, as well as some hot springs. These traits are doubtlessly attractive to rich Korean seniors who love drinking, fishing and enjoying hot springs. On top of that, we heavily depended on the information provided by the TAs during the TA sessions. We asked a lot of questions that could not be solved through online research. As we obtained more and more knowledge about Yoichi, we noticed that most of the challenges in terms of tourism could simply be overcome by updating the old websites with the latest information for tourists and translating some of the content into English. However, the Yoichi government and people were reluctant to do so; hence, we must have missed some important facts. Even worse, upon further research, we realized that Yoichi did not have a comparative advantage for fishing because there were many relatively attractive fishing spots available in other parts of the Shakotan Peninsula. At the same time, they provided much more information in English and Korean. Some TAs suggested that foreigners may rent fishing boats there, but the website was in Japanese and the local demand for fishing boats was very high. Hence, foreigners were not expected to be there. We were upset in light of our findings at the beginning, but eventually, we understood that in reality, policy-makers are often troubled with misperceptions and half-baked data; and thus, we worked even harder in the TA sessions and focused on finding out the bottlenecks and other comparative advantages of Yoichi.
In the last TA session, we discovered that Yoichi does enjoy a comparative advantage in hiking thanks to Yoichi-dake, the highest mountain in the vicinity of Sapporo. By asking follow-up questions and receiving answers and feedback from the TAs, we gradually concluded that the stakeholders avoided updating the websites due to the population demographics and age distribution in Yoichi town. The age gap often led to technology gaps because the young are more technology savvy while the older generation have a difficult time with technology. Therefore, there is a noticeable inequality between the youth, who were capable of attracting consumers with attractive photos and promotional videos while the elderly could not. Furthermore, the youth embraced not only globalization but also English education; thus, they are generally friendlier to tourists. In contrast, the elderly are happy with their current retirement life in Yoichi Town. However they are troubled by the language barrier and hence, they do not welcome new changes and foreigners wholeheartedly. Additionally,  they can also be annoyed by the potential conflicts with foreigners due to limited supply of certain goods and services such as sea urchins and fishing boats. Our group decided on providing solutions that reduce the risk of local-foreigner conflicts that involve limited budgets, tourists and technologies. As a result, at the end of the session, we all agreed that it was essential for policymakers to strike a balance between practicality and creativity.
The opportunities to talk with the practitioners and the experience in real-life situations was significant. This special arrangement by CA was very fruitful.
The other courses are also extremely practical too. For instance, I learned the basic concept of PPP from Prof. Nishizawa and it enhanced my ability in understanding the trade-offs between stakeholders. This course is pretty similar to conflict management in the IR field. Thus, I also found it helpful with my IR studies. I was also glad to know that my knowledge in sociology and Japanese history was useful when I took Prof. Yoshino's macroeconomic class.
Among all the classes, I sincerely believe that "Japan's Modernization Experience and Its ODA Policy" is the best one. I hesitated to take this class because I have already transferred enough credits for my elective courses from PKU. However, this course was too attractive for me as a student majoring in Sino-Japanese relations. I am glad that I could ask questions to many scholars and staff from JICA, including Naohiro Kitano and Hiroshi Kato. Some of them kindly offered me data and materials for my future research. Prof. Takahara also gave useful advice for us to write a better paper, and I hope that I can write a satisfying paper based on what I learned for this lecture..
A similar fruitful class can also be found at Seoul National University. Last semester, I was able to enjoy the campus life at SNU despite most of the classes being held online. At that time, I had a poor understanding of Korean history and Japan-Korea relations because there are no relevant classes found at PKUSIS. That is why I felt blessed to take Prof. Park, Cheol-Hee's class and read many first-hand historical documents under his guidance. I am now well-prepared to do comparative studies between China, Japan and South Korea.
Although I encountered many other difficulties joining the CA programs at UTokyo and SNU because of COVID-19, they all ended up becoming fruitful experiences for me. To cite some more examples, it literally took me months for the notarization and visa application for SNU in Hong Kong because of the special regulations under COVID-19 pandemic. That was why I was nearly late even when I applied for my visa immediately after receiving the Certificate of Enrollment from SNU.
I was also forced to be quarantined in Penny's Bay Quarantine Centre from late April till early May, simply because the first untraceable local case involving the COVID-19 mutated strain in Hong Kong was found in my apartment. Additionally, the quarantine centre did not provide Wi-Fi services and 4G connection was unacceptably unstable for online courses. I am thankful to the CA office and professors who have offered me solutions such as preparing video lectures for me so that I did not have to worry about my classes. It was probably a blessing in disguise as I ended up presenting my encounters at the quarantine center in one of the courses after I deepened my understanding regarding why the Hong Kong government imposed strict quarantine policies based on the history of SARS and interviews I conducted with several government officials. Surprisingly, I received a lot of positive feedbacks from my fellows because of it.
I sincerely hope that the CA program will continue improving. This year some students from SNU and PKU who started studying at UTokyo this semester were also confused with some information particularly regarding the course registration period. Consequently, some of them missed the first-week window-shopping period's classes while others failed to register for the class via UTAS properly. Fortunately, thanks to Hattori sensei and Nana san from UTokyo, all CA students managed to fix these issues. Prof. Sheen and Mr. Kim from SNU; Prof. Dong and Ms. Chen from PKU also kindly provide so much assistance to me. Now, we are building a database for the incoming students in order to share our knowledge on the PKU side so that they can help themselves and enjoy their CA life.
I have gained so much from the CAMPUS Asia program, and if possible, I am looking forward to meeting the professors, staff and students offline soon.