CAMPUS Asia Essay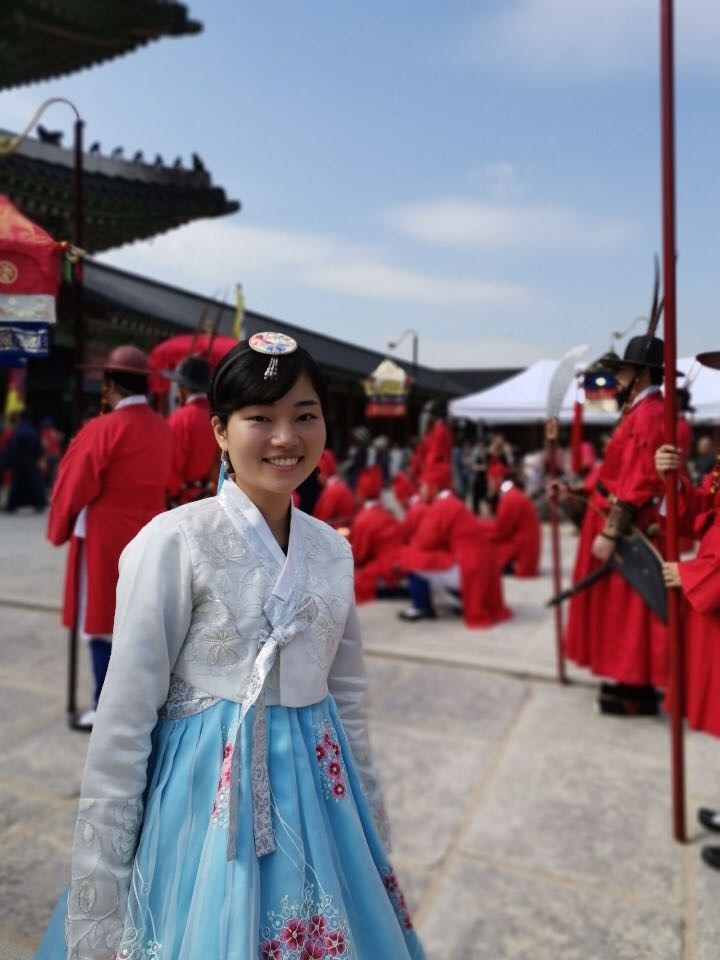 I believe that the CAMPUS Asia Program is the best program for students who have profound interests in studying East Asian relations and aspire to build peaceful bridges among Japan, China, and Korea. Having completed exchange programs both at Peking University and Seoul National University, I believe that the CAMPUS Asia Program has the following three fascinating features: (1) Students can take various courses taught by prominent professors of the three prestigious universities; (2) Students can observe and understand current social issues outside class; (3) Students can make precious memories with other CAMPUS Asia members through extracurricular activities. In this essay, I will explain the above three points based on my study abroad experience at Seoul National University in Fall 2019.  
First of all, I enjoyed taking very well-contented courses taught by passionate professors at Seoul National University. My favorite course was "Studies in Korea-Japan Relations" given by professor Cheol Hee Park, who is an expert on diplomatic and political relations between South Korea and Japan. In class, Professor Park skillfully guided us to engage in active discussions about various issues, such as forced labor, comfort women, Takeshima/Dokdo, and trade frictions. The class consisted of about 20 students, including 10 Korean students and 3 Japanese students. It was very meaningful for me to exchange opinions with Korean students, especially under the current tense relations between the two countries. One of the most important lessons I learned from professor Park was that we should always obtain information from primary sources. For instance, when we discussed the forced labor issue, professor Park instructed us to look at the original texts of the Japan-Korea Basic Treaty of 1965 to examine how Korea and Japan differently interpret the Article and differently reacted to the verdict of South Korean Supreme Court decision in 2018. By analyzing the original texts, I was able to more objectively grasp the essential nature of the forced labor issue without being misled by secondary sources produced by the media. Under the guidance of the professor, I learned how to approach sensitive issues between Japan and Korea more professionally and logically. I greatly appreciate to the CAMPUS Asia Program for giving me such a great opportunity to learn from prominent professors and excellent students.
Besides classroom learning, the CAMPUS Asia program enabled me to enrich my knowledge about the current social situations of South Korea. What surprised me most during my study abroad was South Korea's protest culture. When I arrived in Seoul in September 2019, a peaceful candlelight demonstration was held at Seoul National University against the scandal over Justice Minister Cho Kuk. In addition, employees of the university's student cafeteria temporarily suspended the dining room's business to demand the improvement of their working conditions. As these examples show, it was common to see protest movements carried out in and outside the university. I was astonished and amazed by the South Korean people's active involvement in those movements. Moreover, I witnessed the Boycott Japan movement organized by the South Korean public. With the deterioration of economic and diplomatic relations between the two countries, many South Korean people came to avoid buying Japanese products and cancel their trips to Japan. One of my Korean female friends told me that she is hesitant to travel to Japan even though she loves visiting Japanese historical sites and eating Japanese food. She was worried that others would judge and criticize about her trips to Japan through social media. Her story intrigued me to examine and write an essay about the motives, characteristics, and influences of the current tourism boycott movement happening in South Korea. In this way, the exchange program at SNU taught me the current social situations of South Korea.
Last but not least important, I made unforgettable memories with wonderful CAMPUS Asia students through various activities such as field trips and workshops. In December, we went on a field trip to Jeju island for three days. During our trip, we visited museums and villages to learn about the history and culture of the island. We also enjoyed eating seafood and black pork while drinking Soju and Makgeolli. (one student pointed out that the purpose of this trip was intensive learning/intensive eating). One of my happiest moments during this trip was when I talked with my Chinese friend while lying down on a comfortable sofa at a seaside cafe. We exchanged our opinions about each other`s culture, families, and future careers. This trip surely strengthened friendship with other CAMPUS Asia students. Throughout this program, I had a fantastic time with my friends going out to town and having lunch and dinner together. The CAMPUS Asia program enabled me to meet wonderful friends from Japan, China, and Korea whom I can trust and respect for the rest of my life. To conclude, the CAMPUS Asia Program has given me amazing academic and social experiences that I could have never gained from other programs. The CAMPUS Asia program has strengthened my determination to contribute to peacebuilding among the three countries. Some students who are reading my essay might think that studying abroad in two countries would be hard and disadvantageous considering the job-hunting seasons, but I would like to emphasize that the CAMPUS Asia program will help you build the foundation of your future career if you are passionate about studying East Asian relations. To promote mutual understanding and maintain peaceful relations among Japan, China, and Korea, I hope more students will take part in this fascinating program.