A Grateful Time at UTokyo in the Middle of the COVID-19 pandemic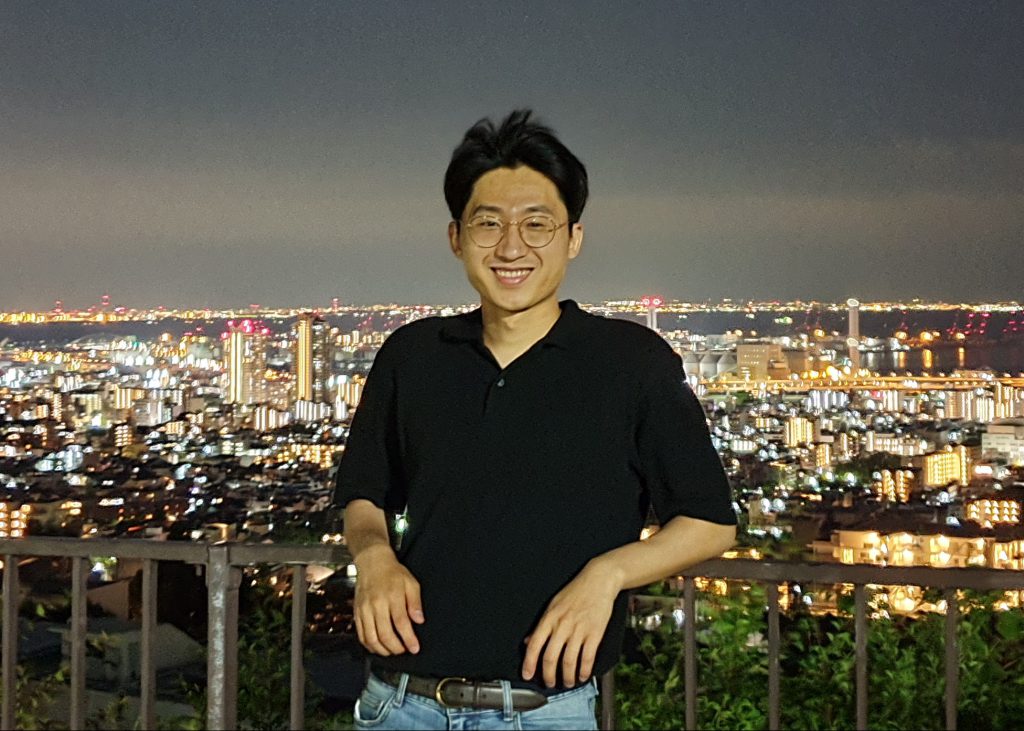 CAMPUS Asia was a key motivation I had when I applied for the Graduate School of International Studies, Seoul National University. I was attracted by the opportunity to study at two of the most prestigious universities in East Asia, the University of Tokyo and Peking University. Simply imagining my life in Tokyo and Beijing was more than enough to make me feel excited. Hence, one autumn day in 2019, when I heard the news that I got accepted to CAMPUS Asia, I felt very grateful for the opportunity. I looked forward to going to Japan, which would be the second time since my trip to Fukuoka in 2018.  
Unfortunately, the unprecedented COVID-19 pandemic broke out when we, SNU and PKU CAMPUS Asia students, were preparing to go to Japan. None of us expected the situation to become so serious and turn into a 'pandemic'. As I was greatly anticipating my days in Tokyo, it turned into a sense of unspeakable helplessness that I had to cope with. Honestly, I was also worried if the program per se would be cancelled, which thankfully never happened. The whole world quickly shifted from offline to online in response to the pandemic, and so did UTokyo, offering online classes. This is how my much anticipated first semester at UTokyo began, in bewilderment caused by the pandemic.
I was relieved that I could begin studying at UTokyo safe and sound, but at the same time, it was quite tough to be stuck in my room sitting in front of the laptop all day long. I also felt pressure because of the increase in the number of courses as compared with SNU. Nevertheless, all the GraSPP courses I took were very fruitful and all the professors and lecturers were very kind. I was especially quite excited about a wide and diverse choice of courses offered by GraSPP. I learned a lot from courses, such as energy issues and Japan's economy, that I did not have previous experience in. My interest in them grew by the end of the semester. This heightened my desire to enjoy my campus life in Tokyo, not online.
In the middle of the second semester, I finally  heard good news that restrictions on entry into Japan eased and that I could come to Japan. Although there were only about 3 months left until the completion of my degree at UTokyo, I believed that it would be better to come to Japan regardless of the time remaining than not at all. On December 2, I arrived at Narita International Airport and moved to a hotel for 14 days of quarantine. Thankfully, the accommodation fee was covered by Utokyo, and the quality of the hotel was good as well, so the quarantine was very comfortable, contrary to my worries. After two weeks of quarantine, my long dreamed of life in Tokyo finally began.  
My first few months in Tokyo was a period of adjustment, but it went smoothly thanks to my old and new CAMPUS Asia friends and the staff at the GraSPP administration office. Time literally flew by and the short 3 months was over. However, thanks to the GraSPP administration office's special consideration, I got a one-semester extension at UTokyo. Optimizing my extended time in Japan, I travelled to other regions in Japan, such as Sapporo, Otaru, Kyoto, Kobe, Osaka, Nara, and Fukuoka. Every single moment I had in Japan as a CAMPUS Asia student at UTokyo was very special and precious, and even more so considering the COVID-19 pandemic. I strongly believe that all the experiences in Japan will play a very important part of my life in the future and forever be in my memories. I would like to give special thanks to the staffs at the GraSPP administration office, especially Nachi-san and Nana-san for their kind hospitality, and to Professor Hattori for caring for us.