2nd TCS×BESETO CAMPUS Asia Alumni Workshop was held in December 2019
January 14, 2020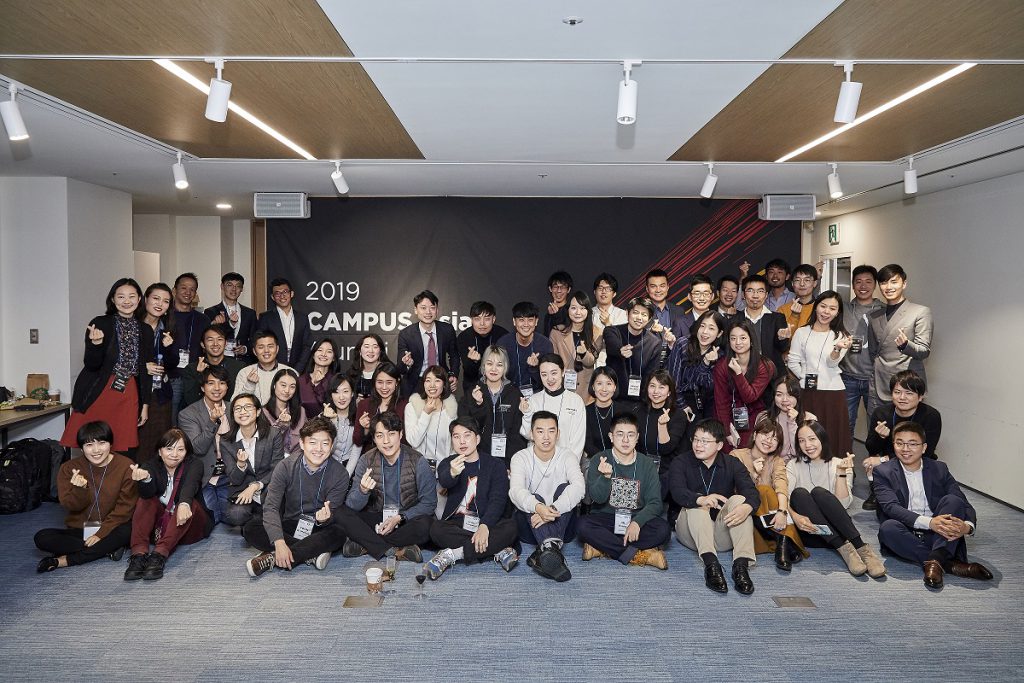 The 2nd TCS×BESETO CAMPUS Asia Alumni Workshop took place on December 14, 2019 at the Trilateral Cooperation Secretariat (TCS) in Seoul. The workshop was attended by about 50 people, including both graduates and current students of the University of Tokyo, Peking University, and Seoul National University.
The day started with opening remarks from Kenji Nagafuchi, TCS Director of Socio-Cultural Affairs, and this was followed by sessions on a wide range of topics that included debate about the alumni association's charter, an exchange of ideas on how to improve its programs, and a discussion on careers involving both graduates and current students. Participants then enjoyed a networking session where they were able to renew old acquaintances and make new ones. The venue included an instant photography booth and a commemorative photograph of attendees was taken against the backdrop of the booth on which the workshop's concept of "We are not too different" was written in four different languages (Japanese, English, Chinese, and Korean). The photograph was posted on social media. As there was a Singaporean graduate who participated from Singapore, the workshop carried with it an expectation of extending the network globally, beyond just Japan, China, and South Korea.
Having only recently started its formal activities, the alumni association of the BESETO CAMPUS Asia Consortium has yet to properly fulfill its function. Nevertheless, as many people are looking to the association to provide leadership to other parts of the CAMPUS Asia Consortium, the hope is for it to actively move forward. Following on from this workshop, the intention is to initiate further exchanges between graduates and current students and also with other CAMPUS Asia Consortium graduates during 2020. Finally, I would like to take this opportunity to thank Ms. Hyemin Kim of TCS and Ms. Nobue Nachi of GraSPP who put a lot of effort into making this workshop possible.