What I gained from my stay in Seoul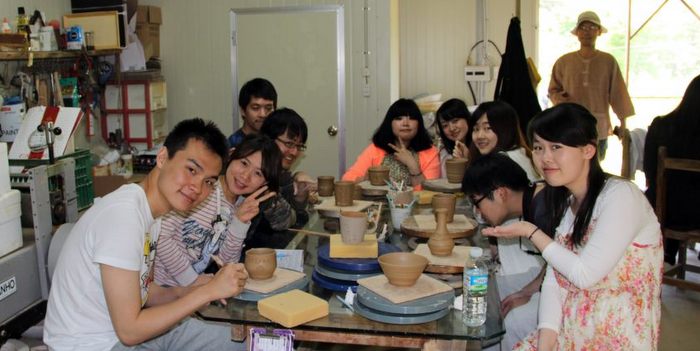 An escape from stagnation
"Go out from the place you are in now and rediscover yourself in a new place, then return and keep challenging yourself. That is the purpose of life."—Chancellor of the University of Tokyo
Even though I was facing severe competition in the national exams and in searching for jobs, I could not resist the call of Seoul National University. I knew when I arrived that I had come to a place filled with energetic and friendly people. As I reflect on my experiences right before my return to Japan, my heart overflows with powerful memories. I saw the presidential election firsthand, which made feel the Korean people's passion for their democratic values and the pain of their historic struggle to achieve them. I went into the countryside and into their homes. I lived among them and absorbed their perspectives and traditions.
Logic alone is not enough
What I realized is that what counts as common sense in Japan is not always shared by the rest of the world. We Japanese often think that our logic is infallible, but that is not always the case in the eyes of others. A good example of this tendency is the comfort women/sex slaves issue. In Japan, the discussion centers on the prevalence of compulsion. I used to think that, based on the statements of former comfort women, it was rare for Japanese soldiers to literally catch and force women into sexual slavery. When I shared this perspective in Korea, the usual reaction I faced was "So what?" Whether they were caught by soldiers, deceived by civil brokers or entered into servitude in any other way, it is doubtless that the experiences of the comfort women were cruelly harsh. They could not leave the comfort stations and they could not refuse any soldier. We do not talk about this in Japan. Through my Korean life, I gained a deeper understanding of my own cultural background. As Japanese, our strong point is to try to make things perfect. However, to wield this strength effectively, we shouldn't ever forget the big picture, otherwise we merely make things look perfect even when they are not. We should encourage innovative ideas and propose new initiatives by giving equal consideration to the thoughts of the entire world. If we can learn do this consistently, I think the Japanese people have the potential to be global leaders.
Sincerity as piercing as a sword
The year I spent at SNU was a period of worsening tension between countries in East Asia. However, even as political relations deteriorate, there are things we students can do. Don't be afraid, cross over to other side and openly listen to other opinions and express your point of view calmly and rationally. When our ministers visited the Yasukuni Shrine, I heard that Chinese and Korean students were going to have a lunch meeting to discuss the visit. I went there as the only Japanese student present. Honestly, I felt fear at first, but they were kind and willing to hear me out. I explained how ordinary Japanese view colonization and the Yasukuni Shrine issue. I answered many thought provoking questions and contributed in a productive dialogue, and in the process, reinforced my own perspectives by making them more informed and sophisticated. Following our discussions, I played billiards with my new Chinese friends, who told me how their government feels about the islands presently under dispute. Bravely explaining difficult issues with sincerity can be beneficial for both sides. Even though our nations are very different, we are all partners in East Asia. Regardless of where we come from, our friendships can grow through drinking, talking, traveling, playing sports etc. At the end of the semester, I was reminded of these things when reflecting on the odd but heartwarming experience of drinking with five Chinese students in a Makgeolli restaurant in Sillim.
Master, Park Cheol-Hee
I would like to express my deepest gratitude to Professor Park Cheol-Hee. He is a founding member of CAMPUS Asia and was a first class professor to Japanese Studies. He regularly has meetings with world leaders but despite his international stature, he was always energetic in his duties as a teacher, constantly making for us students some of the most interesting classes I have ever taken. I learned many things from his class and his attitude. I brought home from him a deep appreciation for the importance of universal liberalism, for collaboration between Asian countries and for taking action when life's circumstances demand.
"Take action, be a leader."
From these experiences, I have become more ambitious than ever before. I will keep challenging myself to improve in any way possible.